Lamoshe Skills Expedition - Sichuan, China
October 20 - November 2, 2015
Guide:
Chad Cochran
Climbers:
Jose Recio
Jean Dominique Perret
Mitchell Dow Williams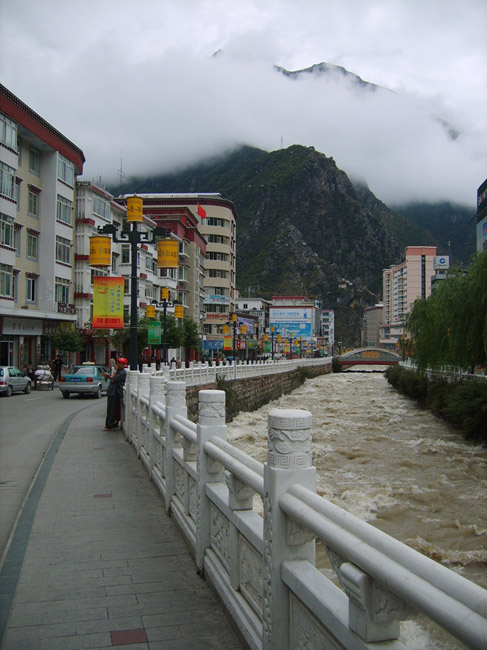 The town of Kangding lies in the deep gorges where the Tibetan Plateau drops off into the Sichuan Basin. This lively town straddles the cultural border of China and Tibet with influences from both cultures. Aidan Loehr
Oct 24 (received via phone 5:35pm PST patchy connection)
Calling from Lamoche Base Camp in beautiful weather. Climbed to 15K' and placed a cache .
Oct 26th (8:07PST email from Chad)
Hi everyone,

We're taking a rest day in Kangding. We had to retreat from our main objective on Lamoshe due to the inclement conditions on the approach and lack of good acclimatization. Weather moved in last night with light rain and snow further solidifying our decision. Our interpreter and escort/cook have been great giving lots of encouragement and information about the area and locals. Fred Becky has frequented the area many times and is known well here. He was part of the first ascent team but was not part of the team that summited.

We are looking for appropriate objectives near by and enjoying the mix of Chinese and Tibetan culture found here. I'll keep you updated with our plans for the rest of the week. I hope things are going well back in Washington. The guys send much love to their friends and family at home.

Best
Chad
Learn more about our
Lamoche, China Skills Expdition